For those you you who want to brighten up your winter days, here is a fun Valentines exchange. It is being sponsored by Sarah and Caitlin: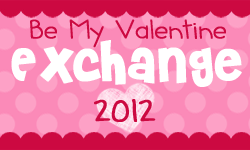 I have spent some time at Sarah's blog. She has a lot of fun ideas and lessons for second grade. Pop on over and take a look. Here is her website:
A Cupcake for the Teacher
Plus, sign up for the Valentine's Exchange!
Happy Reading!