Hello Blogger Friends!
I subbed for the first time yesterday and was able to see all my reading students from when I worked as a full time reading teacher. It is amazing to see the growth in their reading and writing skills. It is also funny because two of the kidos still have their off task, work avoidance behaviors! I had them in first grade and they are now in third. I guess kidos don't really change, they just get taller. LOL !
I am now going to share the love of a blog I recently discovered. She is a NY teacher like me! Here is her blogger button. She is planning a giveaway in the near future. : )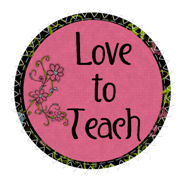 Go over and check her blog out!
On a lighter note! Today was 80 degrees!! I did not have to work, so I headed over to my Mom's and enjoyed the sunshine. I jumped in the pool and it was CHILLY, but still wonderful. I think tomorrow I will do the same thing and sadly, it may be my last swim for the season. BOO HOO !
Happy Reading !