It's time to blog about our Bloggy Exchange!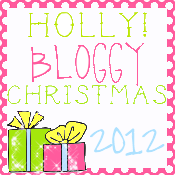 I was so excited when my box arrived in the mail! I just LOVE what was given to me for this exchange!
Here are a few pictures:
My love of teaching reading made this binder the perfect gift. There were different ideas included inside!
Here is one page which I think is awesome! I love the suggestion for using white labels to write notes about each student! How great is that!
What teacher doesn't love sharpies and flairs? I cant wait to use them in January!
Thanks to Rachelle from
What the Teacher Wants
Happy Reading!